Washing Machine Repair in Arabian Ranches Dubai
Nothing can be more frustrating than a malfunctioning washing machine, especially when you have a pile of laundry waiting. In a community like Arabian Ranches, where life is fast-paced and time is of the essence, such issues can be severely disruptive. This is where our specialized washing machine repair in Arabian Ranches, Dubai come into play, promising efficiency and reliability when you need it most.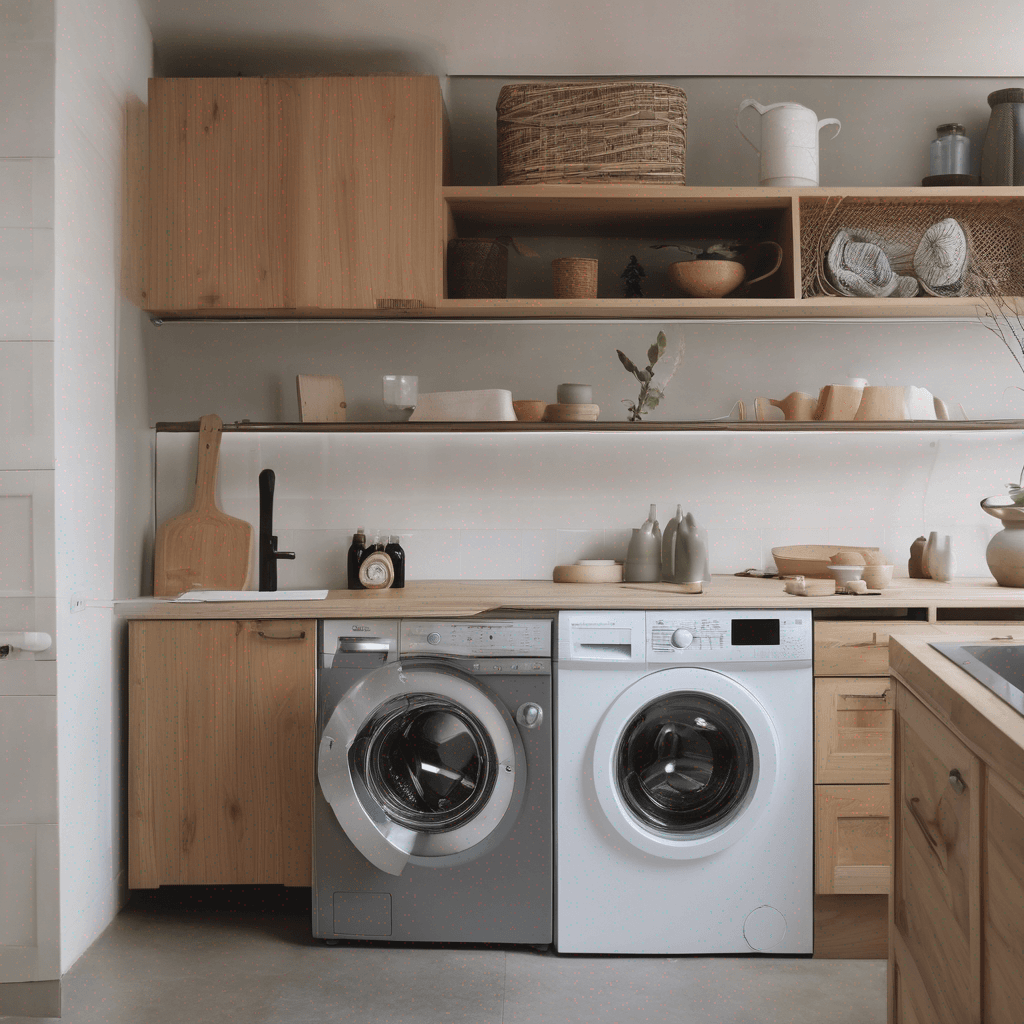 Importance of Washing Machines in Daily Life
Washing machines have ceased to be a luxury and have become an indispensable part of modern living. The convenience they offer is unparalleled, turning a mundane, time-consuming task into a simple one. When this essential appliance breaks down, it brings a set of challenges that many of us are ill-equipped to handle without professional intervention.
Signs Your Washing Machine Needs Repair
Before delving into the specifics of our washing machine repair in Arabian Ranches Dubai, it's essential to understand the common signs that your washing machine may need repair. Here are some:
Loud noises during the spin cycle




• Water not draining properly




• Machine failing to spin




• Leaks around the appliance
If you experience any of these issues, it's advisable to seek professional help. DIY repairs can often lead to more complex problems if not handled correctly.
Our Comprehensive Repair Services
We pride ourselves on offering a comprehensive range of washing machine repair services. Our team of experts can handle anything from a simple hose replacement to complex electrical issues. Moreover, we serve a wide range of brands and types of washing machines, ensuring that you get targeted, effective solutions.
The Process
Initial Consultation: Once you contact us, we set up a time convenient for you to assess your washing machine.




2. Diagnosis: Our skilled technicians will diagnose the issue and offer a straightforward explanation.




3. Estimate and Approval: After diagnosing, you'll be given a detailed cost estimate. Work begins only after your approval.




4. Repair: We only use genuine spare parts and advanced tools for all our washing machine repair in Arabian Ranches Dubai.




5. Testing and Finalization: Once the repair is complete, we thoroughly test the machine to ensure it's in perfect working condition.
Why Choose Us?
There are several reasons why our washing machine repair services are a cut above the rest:
Expert Technicians: Our technicians are certified and have years of experience.




• Fast Service: We understand the urgency, so we aim to complete all repairs in the shortest time possible.




• Warranty: We offer a warranty on all repairs, giving you peace of mind.




• Affordable Prices: Quality service doesn't have to be expensive. Our prices are competitive, making it easier for you to maintain your appliances without breaking the bank.
When To Seek Professional Help
While minor issues can often be resolved with simple troubleshooting, there are times when professional repair is the only way out. Ignoring such issues can lead to complete failure, and in some cases, can be dangerous. So, don't hesitate to reach out for our specialized washing machine repair services in Arabian Ranches Dubai, when you're in doubt.
Conclusion of Washing Machine Repair in Arabian Ranches
Life in Arabian Ranches Dubai is busy enough without the added stress of broken down appliances. Our unbeatable washing machine repair services are designed to relieve you of this burden, providing a fast, effective, and long-lasting solution.